Meet Harley, proud owner of Barbara and Jim Berton and their yacht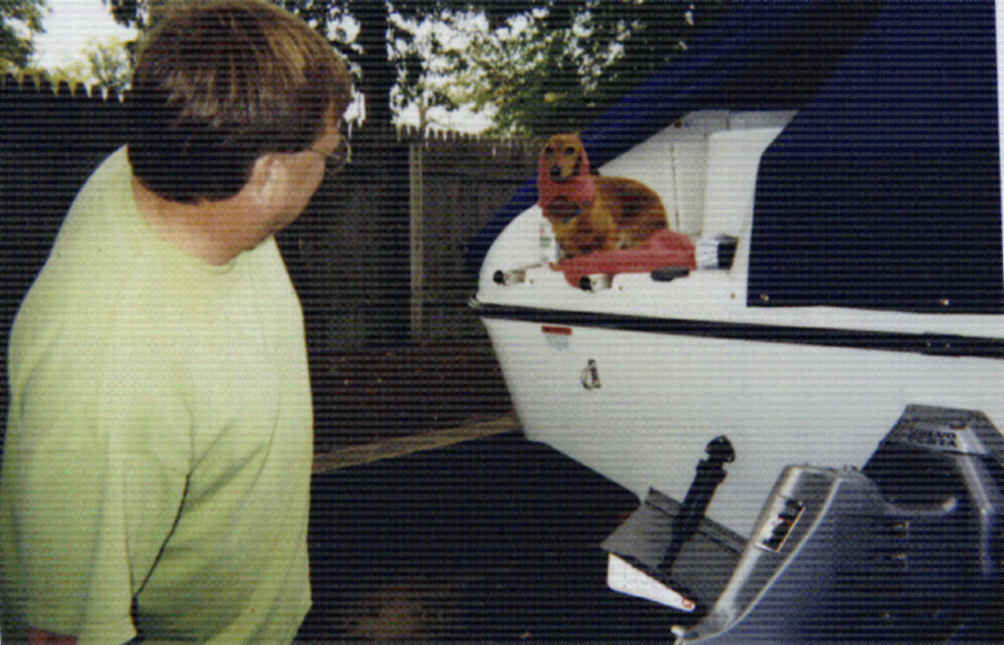 Note kerchief to stabilize ears in wind!
Shadow Asendorf, proud to be caring for Pat Asendorf and Barbara Lade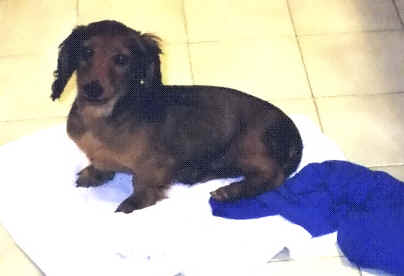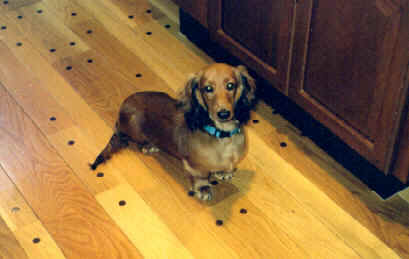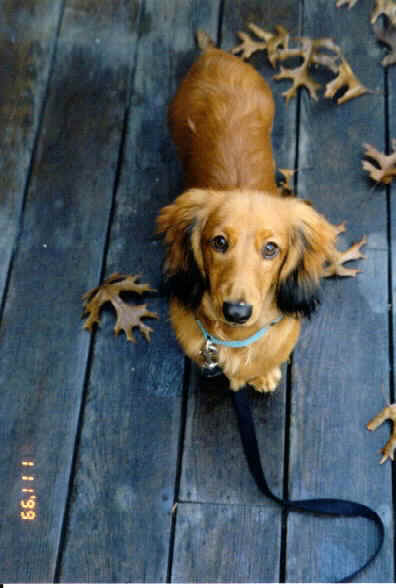 Meet Rosie Baumgartner with her pups Lauren and David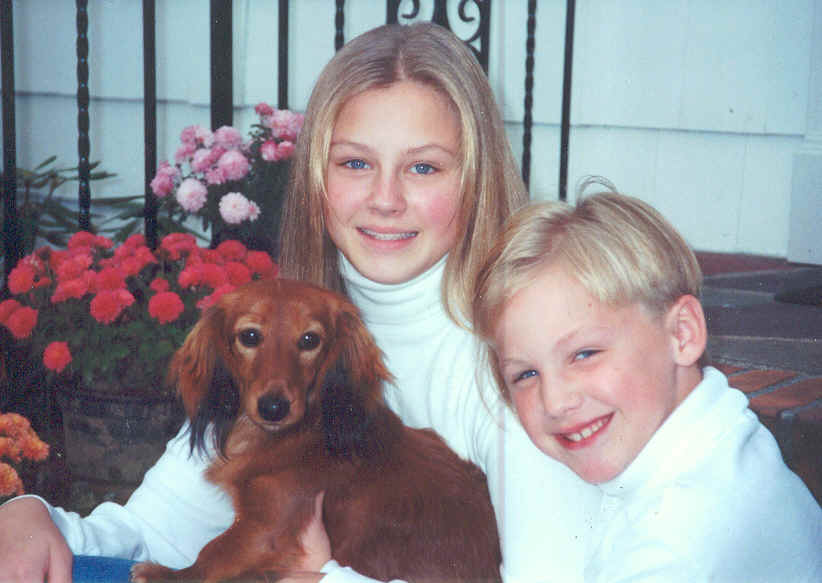 Lauren, Daniel and "Emmett" Cieremans
(the redheaded one, obviously a recessive gene)
Elliot McCarthy and his cat.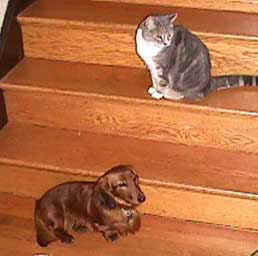 Judy Baranski's Elysium True Heart (Hogan) is the first Elysium progeny to earn a Canine Good Citizen designation. Hogan proved himself at the DCNJ Match 0n Aug. 23 at 8 1/2 years of age. Congratulations Judy! We are proud of you both.
Ch. Elysium Winter Storm (Marjorie), after having delivered and raised a beautiful litter sired by Canterbury Roger v Elysium, will be going to live with Judy and Hogan.
Hogan and his new roommate, Marjorie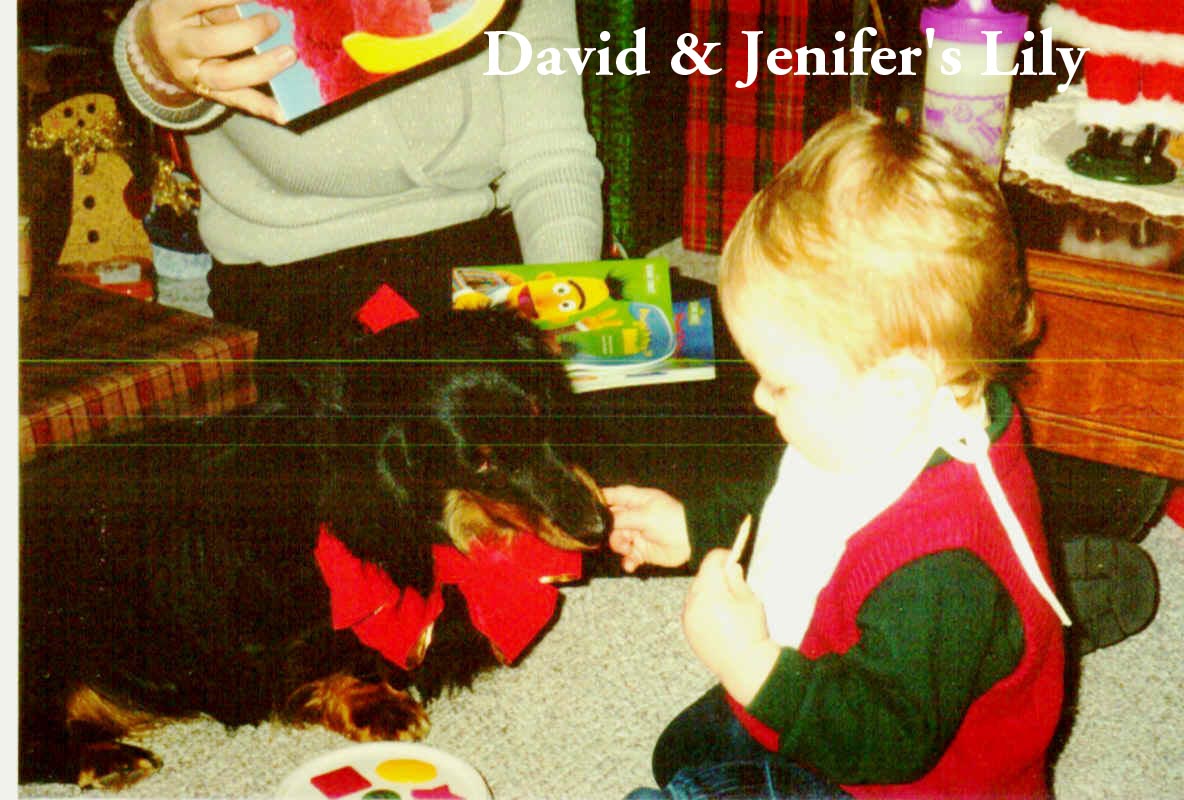 David & Jennifer Laurence's Lily
Melissa Martin with Am. & Can. Ch. Elysium Nick of Time (Oscar to his friends) winning her class in Junior Handlers.